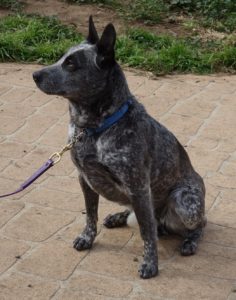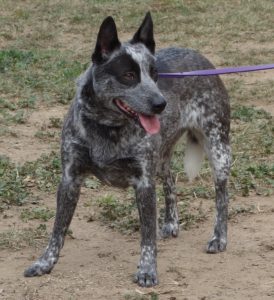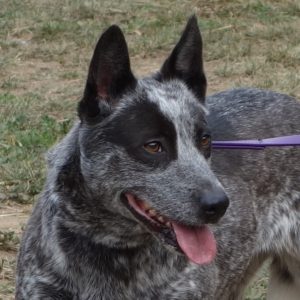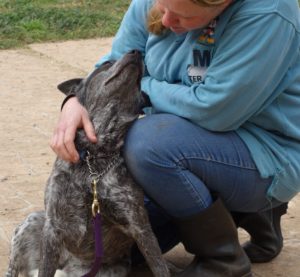 Assessment notes while in the shelter environment.
Date:13/6/20
Yard:  17  Name: Avery  Breed: Cattle dog  Sex: female desexed  Age:  12-18 months
Size: medium  Colour :  blue Roan
Training; Knows sit, drop, stay, wait and is very treat motivated despite being scared.  Very distracted on a walk but easy on the lead. Dog to Dog:  Reactive with some other dogs.  Lived with Jax previously.
Description: Avery is very unsure who will need lots of confidence building. She does like affection once she feels  comfortable with you. Her dog to dog is not good and may be better in an only dog home. However she has been with another dog so could benefit from  an older calmer dog to help her realize the world is not so scary. She would need very slow introductions to see if they would get on. She would not suit younger children only as they move quickly and are unpredictable.  Avery would love to be in a home with a patient calm owner who can support and guide her into learning the world is not that bad.
More testing notes and video can be made available should a rescue of foster carer be interested in taking Avery on as a project.  For further information, please contact Karen on 0419 588 558 or Karen.swan@tpg.com.au