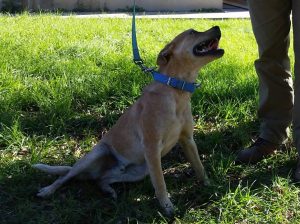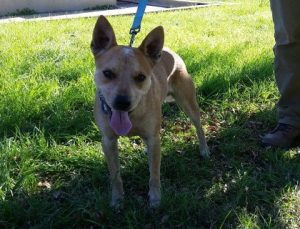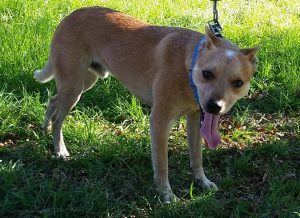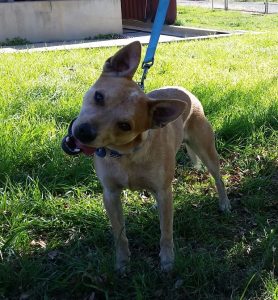 Doc is an affectionate young man who presents as really full on, but he is in fact VERY smart and desperate to belong and please.  He is generally good with other dogs, but unless they can match his energy and intensity, they might find him a bit too forward.  That said, he had been exercising with another 12yo ASTCD who told him off when he got too pushy and a 3yo ACD bitch who he seems to respect. He has met my cat and would like to chase him, but my cat is clever enough not to run.  Doc shows a bit too much interest in working my horses, but he is getting training that they are absolutely 'off-limits'.  He might make a great working dog if someone was patient and prepared to teach him.  He could run all day if required and is enjoying living on acreage.  I feel that Doc's ideal home would be with someone active who would involve him in daily life and continue his training.  He would suit a runner, hiker, or excel at performance dog sports for someone who LOVES drive.  He would be great at obedience, but particularly flyball or agility.  He learned how to do a jump and tunnel in literally minutes.  Doc loves to retrieve and tug, so he could also be a good prospect for nosework or detection work.  He is easily motivated with treats. He would probably be my next dog sport candidate if I didn't already have many dogs.  Doc has lived with young children previously, however, he will not be rehomed to a home with little kids as I feel he would be a bit too busy and rough.  This guy is a diamond in the rough and the effort a new owner was prepared to put in would be rewarded ten-fold.
Doc is desexed, microchipped, vaccinated and heartworm treated.  He is available only to a suitable home for $350.00.
Contact Sharon for more information:  sharonb1@tpg.com.au 0414284377.