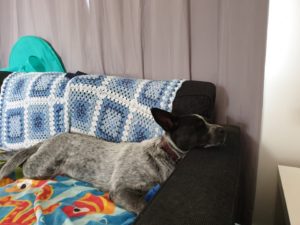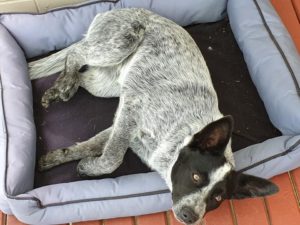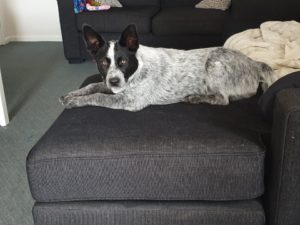 Dotty is young, intelligent and active pup (8 months old, born 21st April 2019). Dotty is a loved family pet however due to a change in circumstances, she is unable to stay with her family. She is purebred but does not have papers. She is up to date with her vaccinations and is very healthy and microchipped. Dotty will be desexed prior to rehoming. This is not negotiable.
Dotty is a lovely dog with an abundance of energy, and requires an active home. She is house trained, sleeping indoors but will sleep outside if required. Dotty has been raised around a 2 yr old and is quite gentle with him but is very boisterous around new people and other dogs, as she is very excited. She loves going in the car and is a very friendly dog, however is untested with cats or other animals.
We have completed puppy preschool and Dotty has basic training. She currently lives on a residential property, near a busy road, which has proved difficult with her herding instincts.
Dotty is available to an approved home only. Her adoption fee will be negotiated with her owners (and includes desexing). For more information about Dotty and to discuss whether you can provide an appropriate home, please contact Ashlee on: