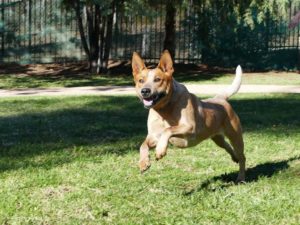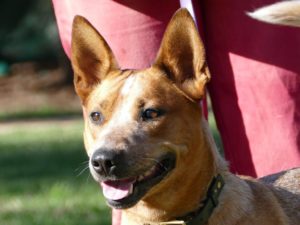 Ellie – Red Female Cattle dog
Ellie is a gorgeous happy and calm dog who LOVES a good pat and is keen to make new friends. She responded calmly and confidently to all areas of testing when assessed in a local pound, but unfortunately was not good at meeting other dogs. She had a great time running around the yard after squeaky toys but doesn't bring them back! Ellie has great basic training, knowing sit, stay, shake, and has really good focus so would love to learn more. A beautiful girl who would make a fantastic companion in a single-dog home where someone was prepared to continue her training and work on her social skills.
Adoption fee: $350.00 with all vet work complete.
Contact: John Farkas 0407 266 487 0r mesaservice@iimetro.com.au